Upload 3D Models to Media Library
To import your own 3D Models into SpatialWork, you first need to upload them to the Media Library on Hiverlab's Central Platform.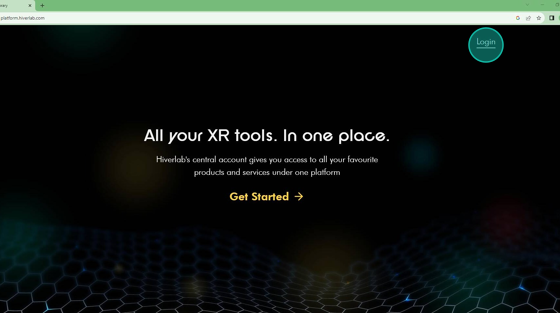 2. Sign in with your account or create a new account.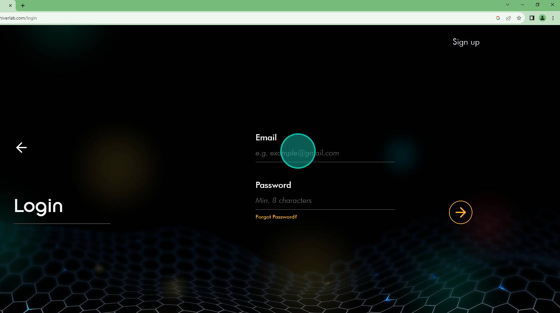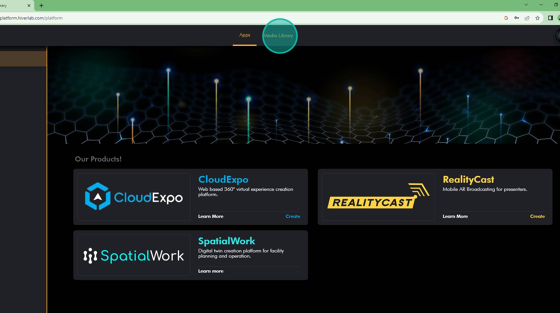 4. Under Media Library you can access/upload Images, Audio, Videos and 3D files by clicking on the tabs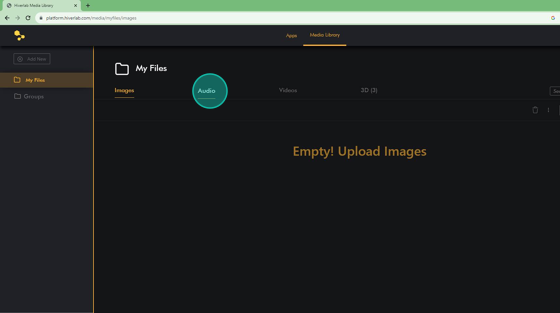 5. To upload a new file, click
Add New
on the top left corner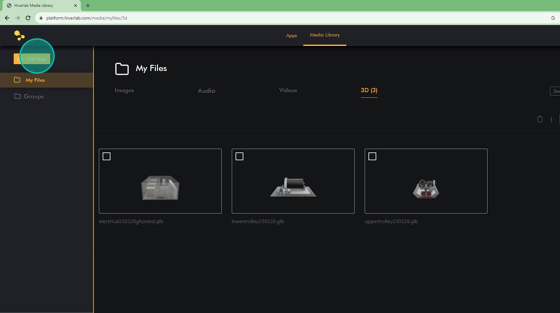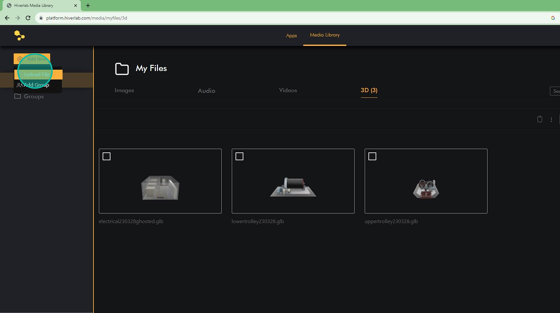 7. Proceed with
Click here to upload multiples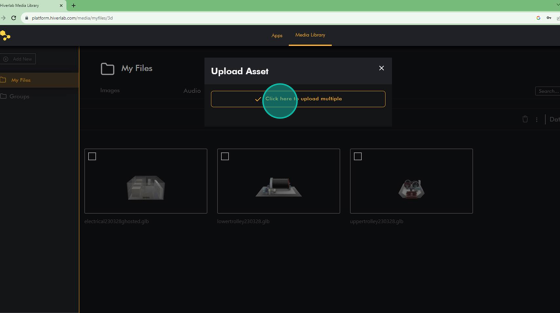 8. Select the file that you want to upload, then click
Open
. In this example, a 3D file named
Robot Arm.glb
is selected.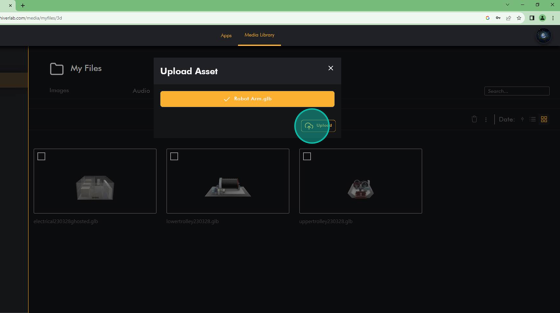 10. 3D model
RobotArm.glb
is now in your media library.